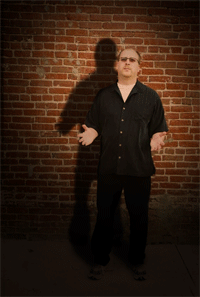 What is Green Therapy?
Green Therapy's aim is to raise awareness of the benefits of medical marijuana and to help bring patients some relief by giving them a laugh or two through comedy show ExtravaGANJA's. Past performers have included: Bill Maher, Joe Rogan, Rick Overton, Kevin Nealon, Dom Irrera, Harland Williams, Gregg Proops, Jim Gaffigan, Bil Dwyer, Doug Stanhope, Patton Oswalt, Rick Rockwell, Doug Benson, Sabrina Matthews, Ngaio Bealum, Kerry Talmage and others. Click here to view some of the flyers from past shows.
Green Therapy events have also been a platform for like-minded organizations to attend and disseminate information and materials about their services and/or products that support the legalization of medical marijuana and all hemp products.
Legalization of Medical Marijuana
Medical Marijuana should be legalized. Period. There is no reason to deny a dying person a substance that brings them relief. Marijuana keeps people alive. How's that for a statement. And believe it, because it's true. For those affected with HIV and AIDS, cancer and other serious illnesses, marijuana can be the difference between living and dying, coping and suffering. Marijuana has many medicinal values; click here to read Jack Herer's comprehensive list. (Incidentally, everyone should own a copy of his book, The Emperor Wears No Clothes. To learn more about medical marijuana and to visit like-minded organizations, click here for links.
Compassion clubs and collectives, when they are not being raided by the D.E.A., are instrumental organizations that provide medical marijuana and related supplies to those who suffer everyday with chronic pain. They are also a place for support, education and compassion. To be eligible to join, one must suffer from a list of ailments and have a medical doctor's recommendation. (The Wo/men's Alliance for Medical Marijuana (wamm.org) has a waiting list of over 200 people).
Marijuana as Medicine
In the United States, marijuana (and for that matter, industrial hemp) is classified as a Schedule 1 drug, a category reserved for dangerous and medically useless drugs, such as heroin and LSD. Methamphetamine, PCP and cocaine fall into a lesser serious category. Huh? Marijuana more dangerous than cocaine or PCP? Let's work to correct this wrong and raise awareness as to the value of marijuana as a medicine.
beacon type